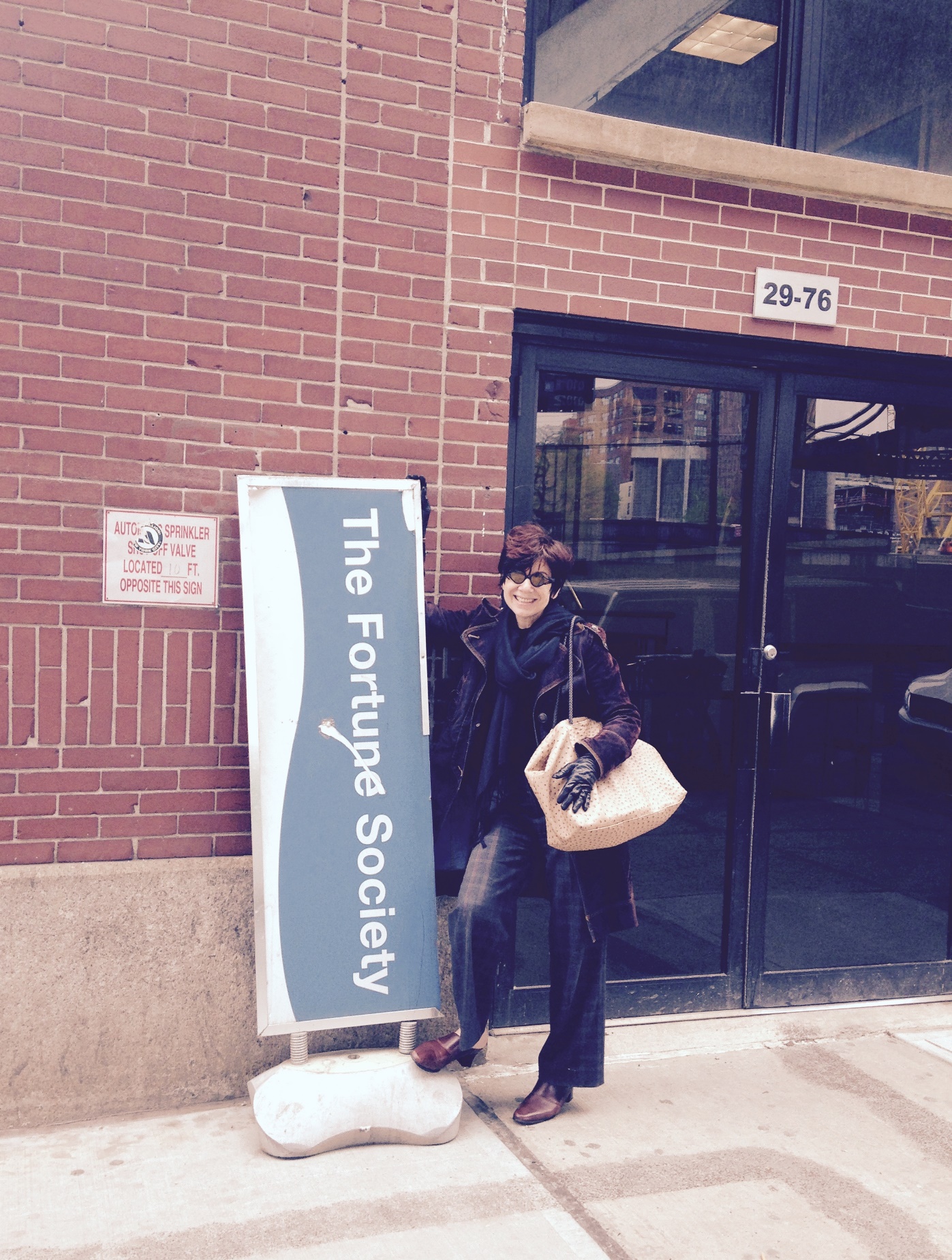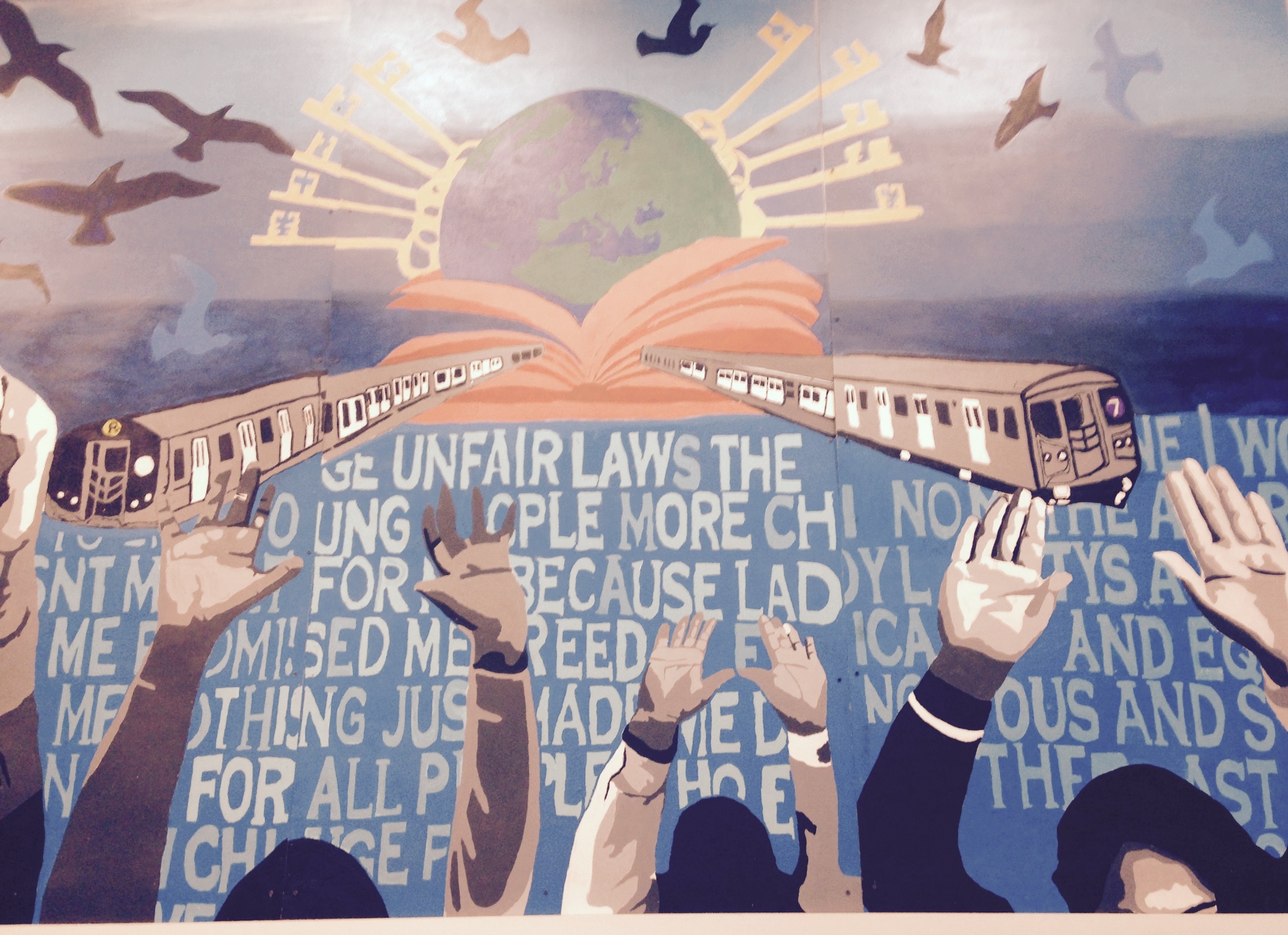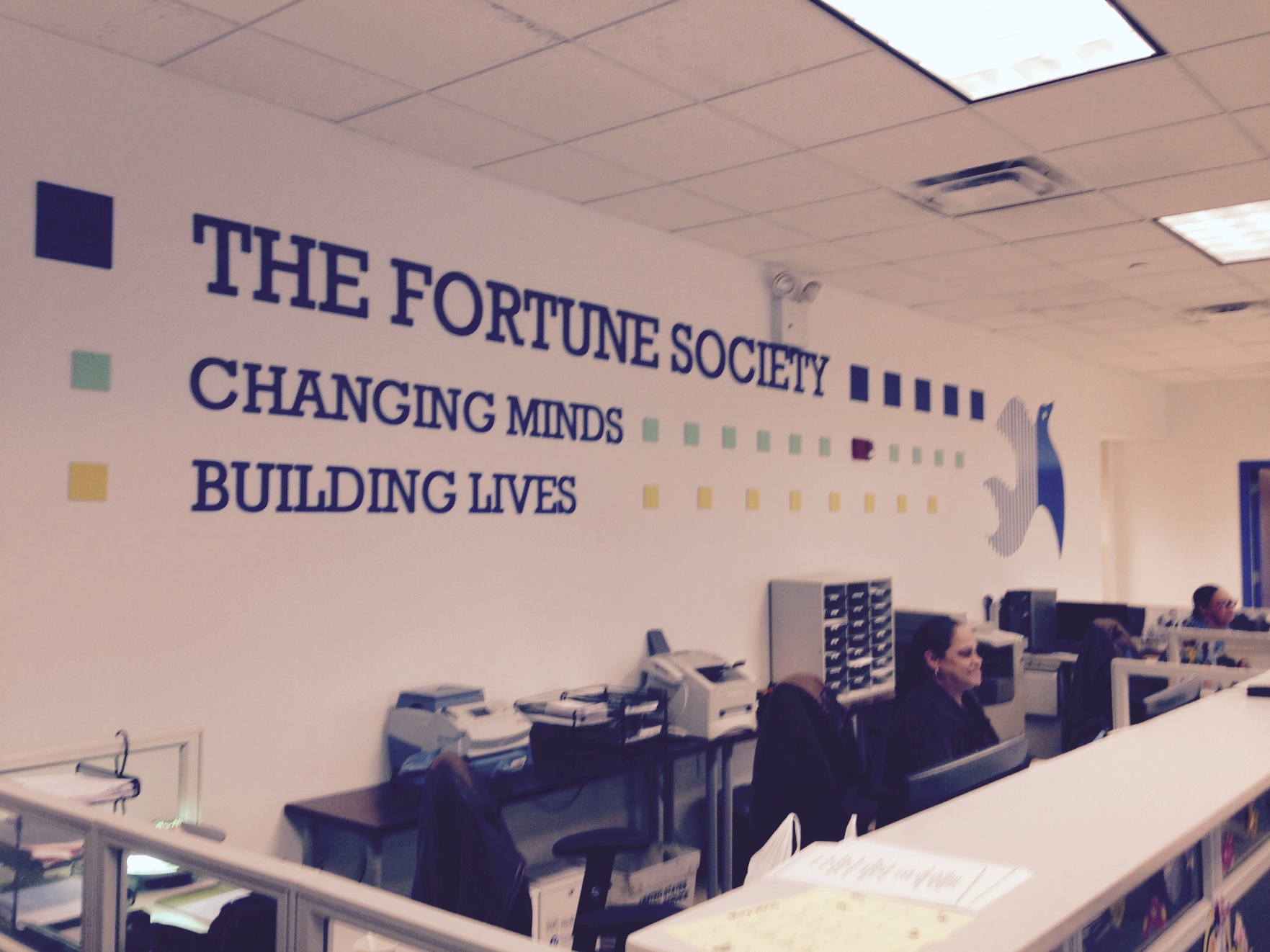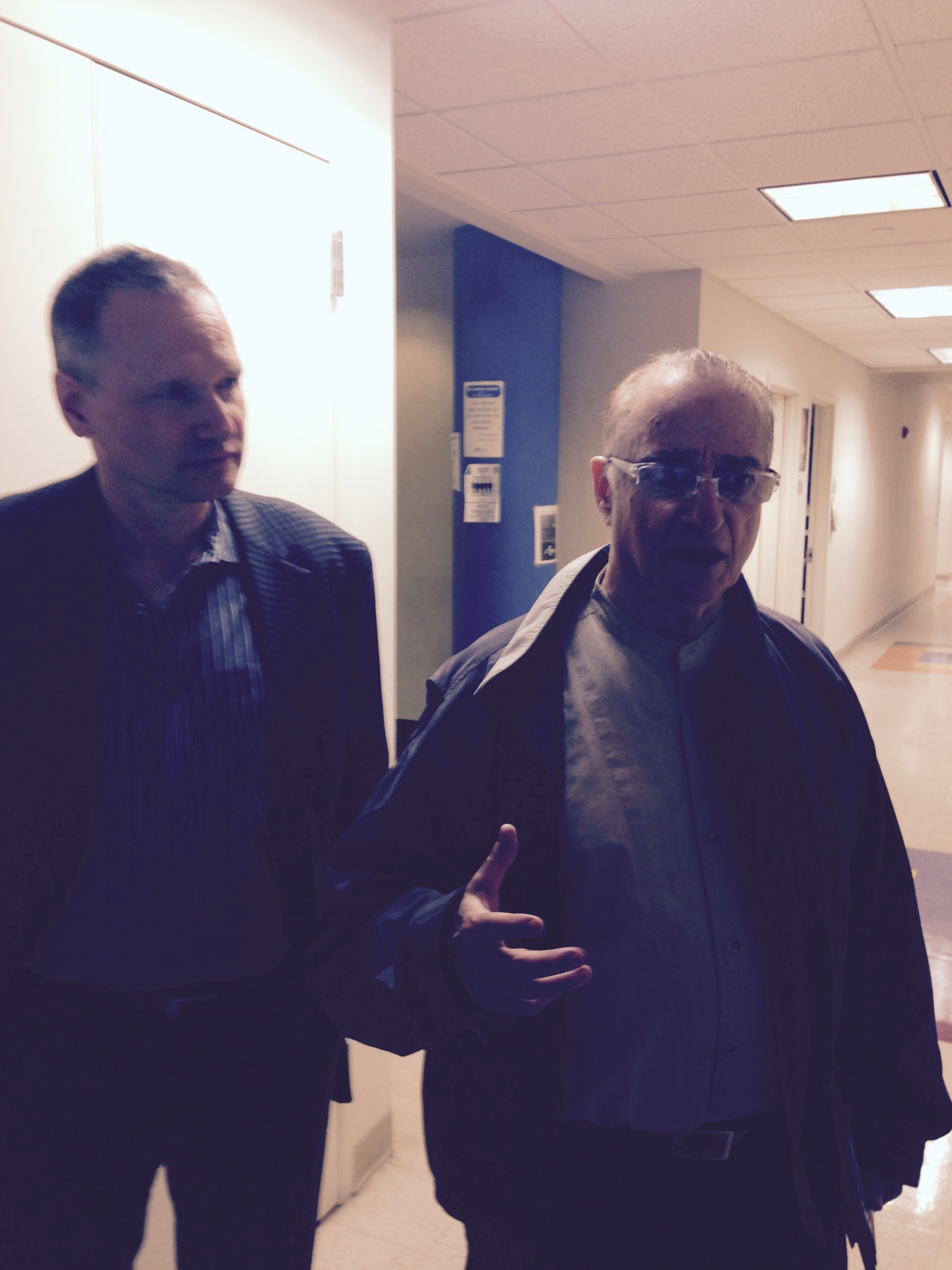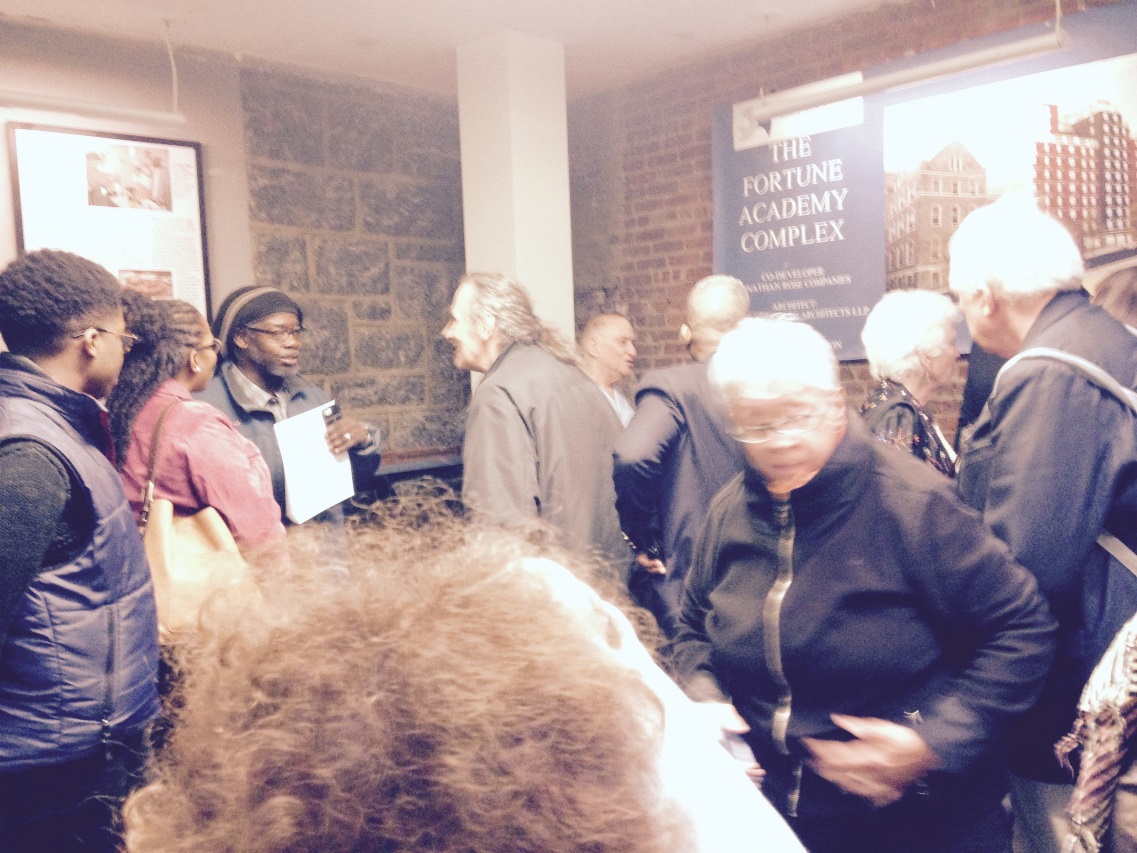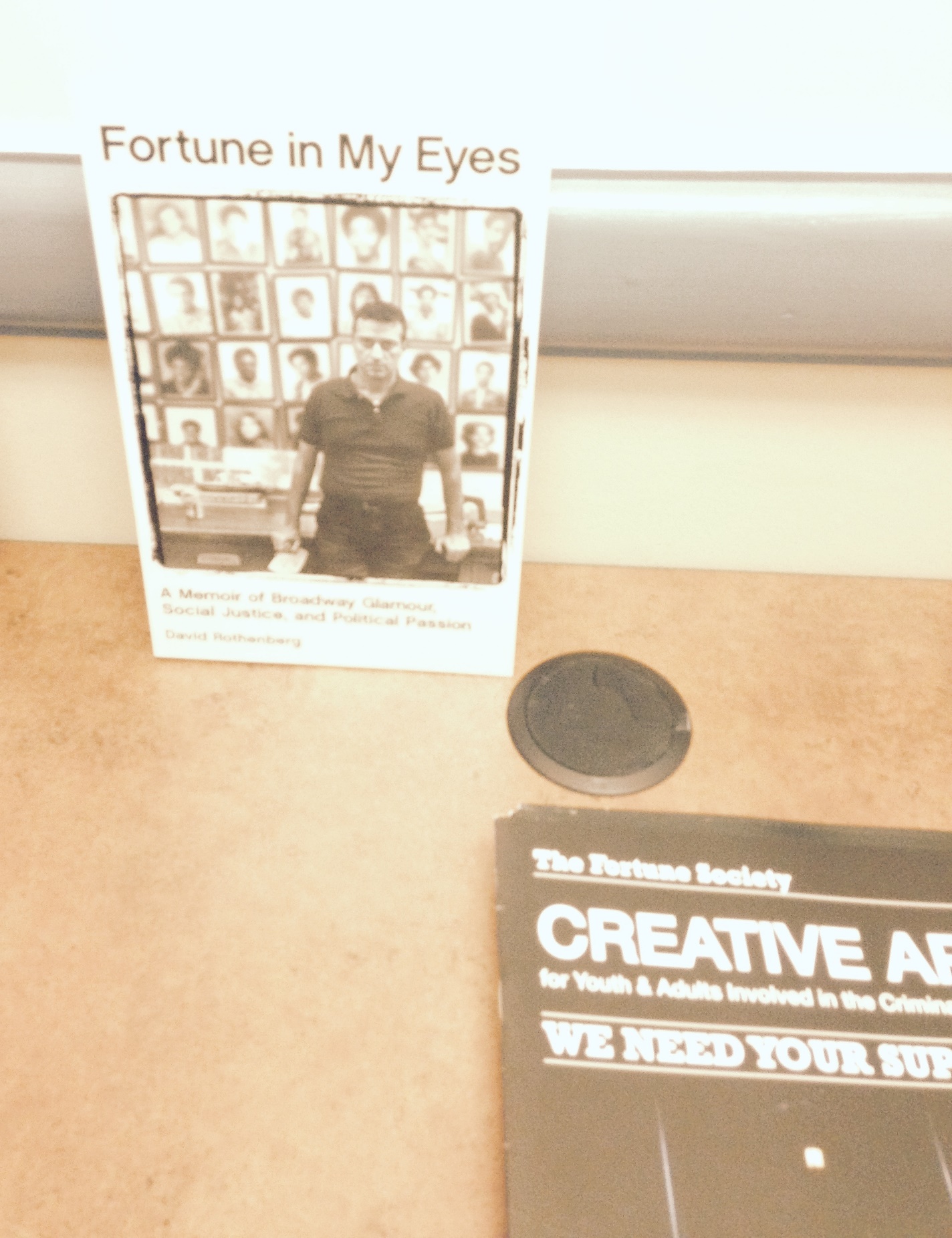 This past May 15th at the Castle Gardens, 625 W. 140th Street, NYC, NY, FORTUNE SOCIETY founder David Rothenberg, reminisced about his long career as theatrical publicist and producer. The Fortune Society began in 1967 when David Rothenberg produced the play "Fortune in Men's Eyes", which captured the harsh realities of living in prison in such a way that it mesmerized the audience and generated interactive dialogue and public discussion.
I happened to be on the East Coast and had the opportunity to meet John Runowicz – Director of Creative Programs – the week before while accompanied by my longtime friend, Diana. But, because I was in Florida at the time of the Castle event, I asked Diana to cover the story and take pics to share. So, she rounded up her husband and good friend, Leeza, and here's what she had to say about the event:
David did a lot of "name dropping" in the most tasteful way as he told the packed room at the Castle about his interesting career in PR/Theatre/working with esteemed actresses including Betty Davis, Eartha Kit, Peggy Lee (and his least favorite Lauren Bacall) as a very young man then moving on to Liz Taylor and Richard Burton (not to mention the famous football player turned actor Jim Brown and many many more). He explained the genesis of the Fortune Society, his own ignorance about the horrors of prison and need for prison reform and how he came to produce the show about a young prisoner's gang rape and inability to come back into society even after 20 years. Eventually, David moved from "name dropping" to his running for office (City Council) and losing (having lots of good things to say about the first Governor Cuomo) to the Fortune Society and his mission to educate us all that prison isn't the answer to help the men and women who have ended up there (each for his /her own personal reasons) move beyond those restrictive walls.
David drew a huge round of applause before, during and at the end of his dynamic passionate memoir about following his heart's mission. Leeza felt David's "goodness", and I personally walked away feeling like I can find my next phase of life's work if I listen to my heart the way David Rothenberg did. Thank you so much for including me on your visit to the Fortune Society. I feel like doors can open for all of us!
Diana Bahn
Blessings,
Leslie Lakes, Director