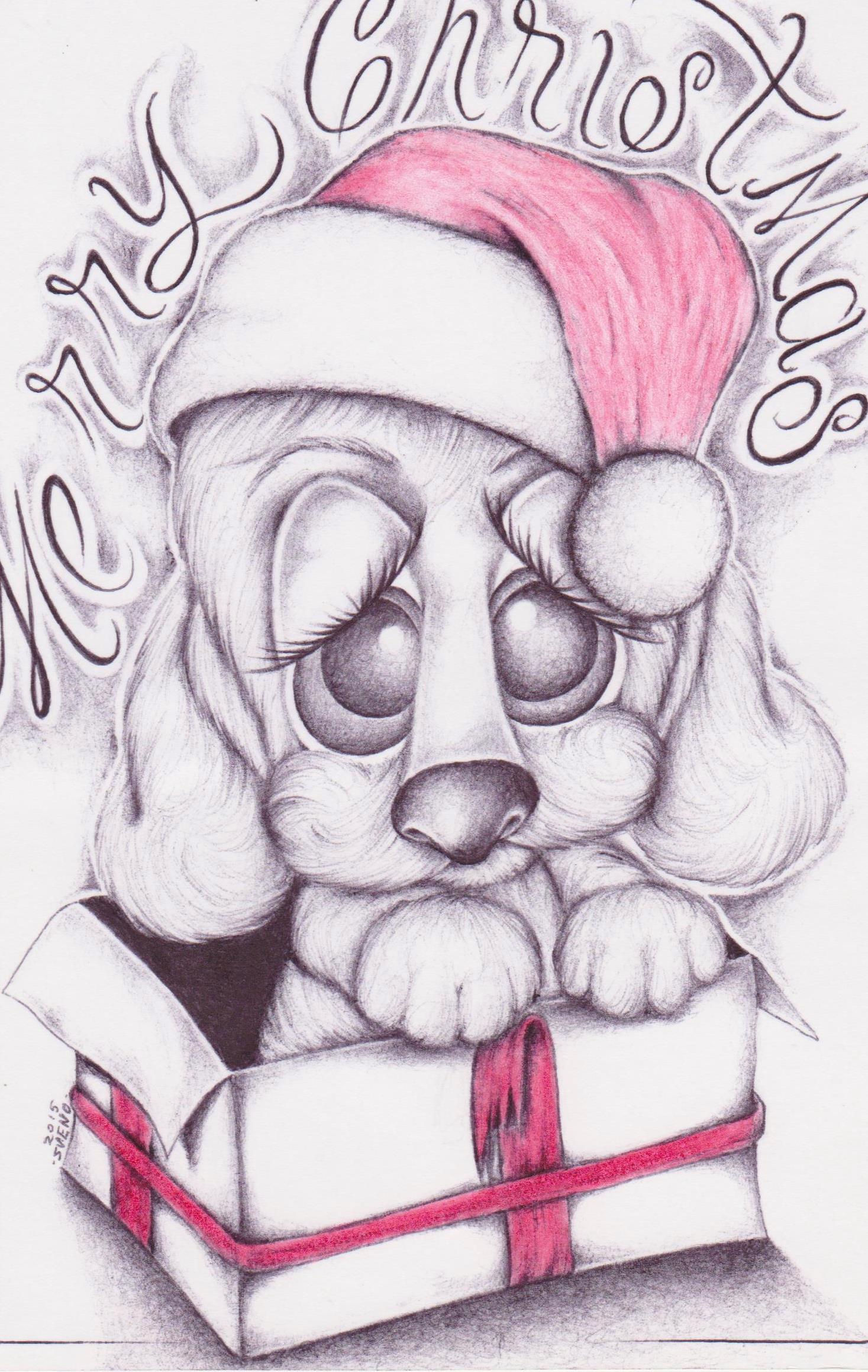 Wishing you a Merry Christmas, and a Happy New Year!
It's been only a short nine months since P.A.T.H. was originally conceived and founded. Yet, we've already managed to put on two worthwhile fundraising art exhibits, which would not have been possible if not for the generous donations of artwork by so many wonderfully warm hearted, generous in spirit and talented incarcerated artists who chose to participate.
May the New Year 2016 be filled with compassion, promise, freedom of creative expression, rehabilitation, education, growth and benevolence toward these inmates and their families, as well to all those in the community in need of assistance, and who benefit from P.A.T.H.'s fundraising events.
From the bottom of my heart, I thank you again and again.
Blessings,
Leslie Lakes, Director
Note: Adorable Santa puppy drawing by Gustavo Stanko