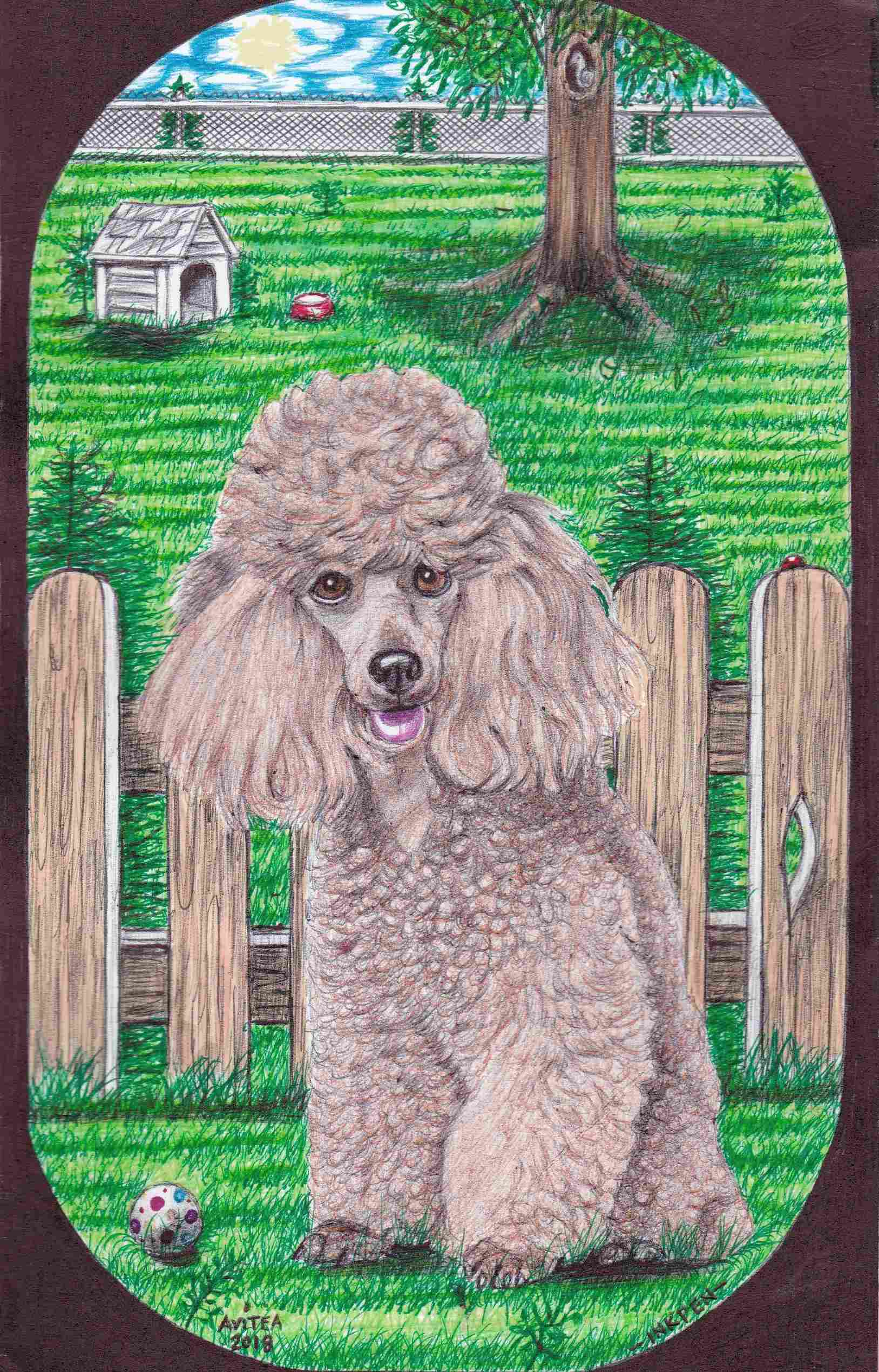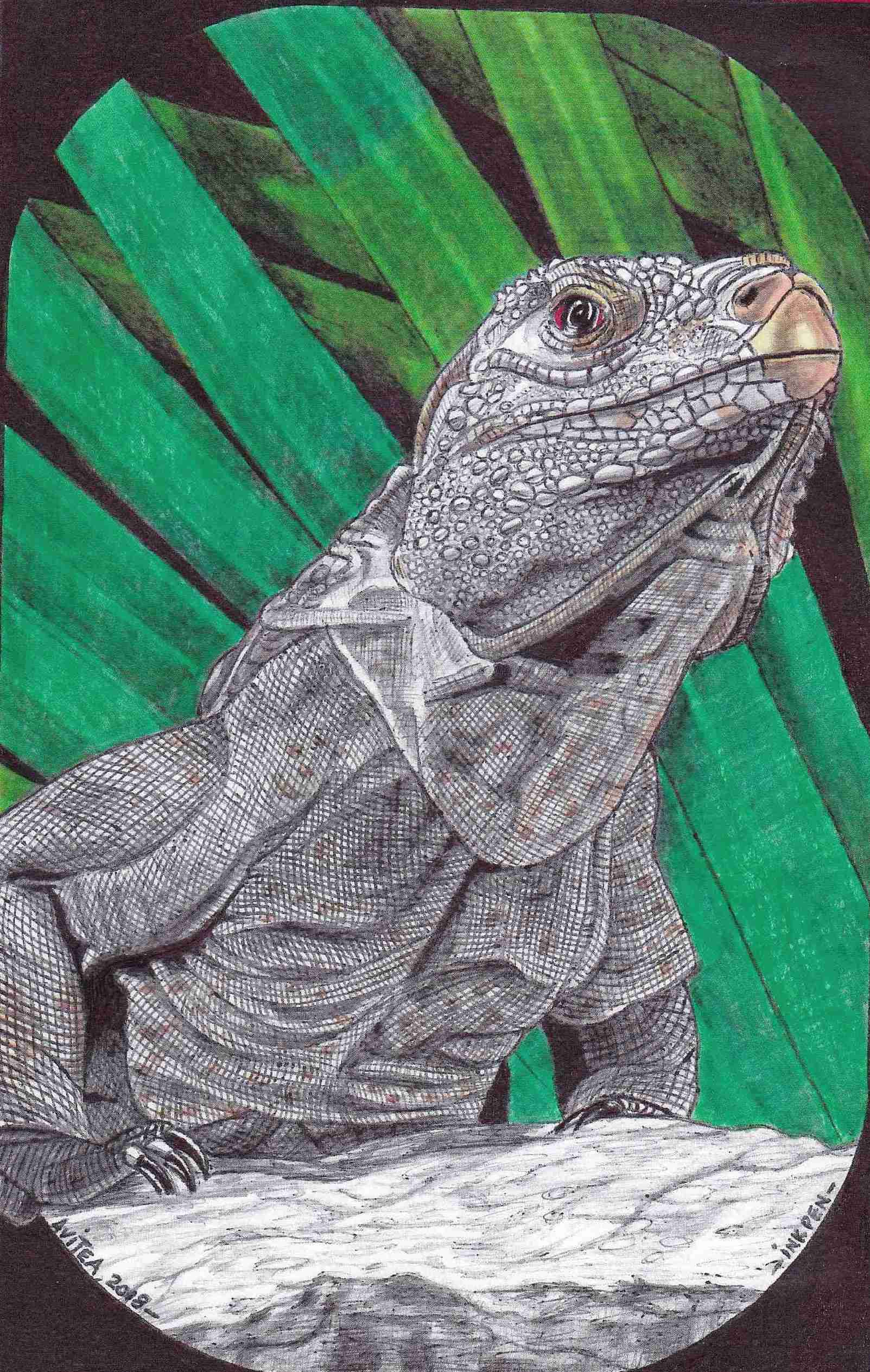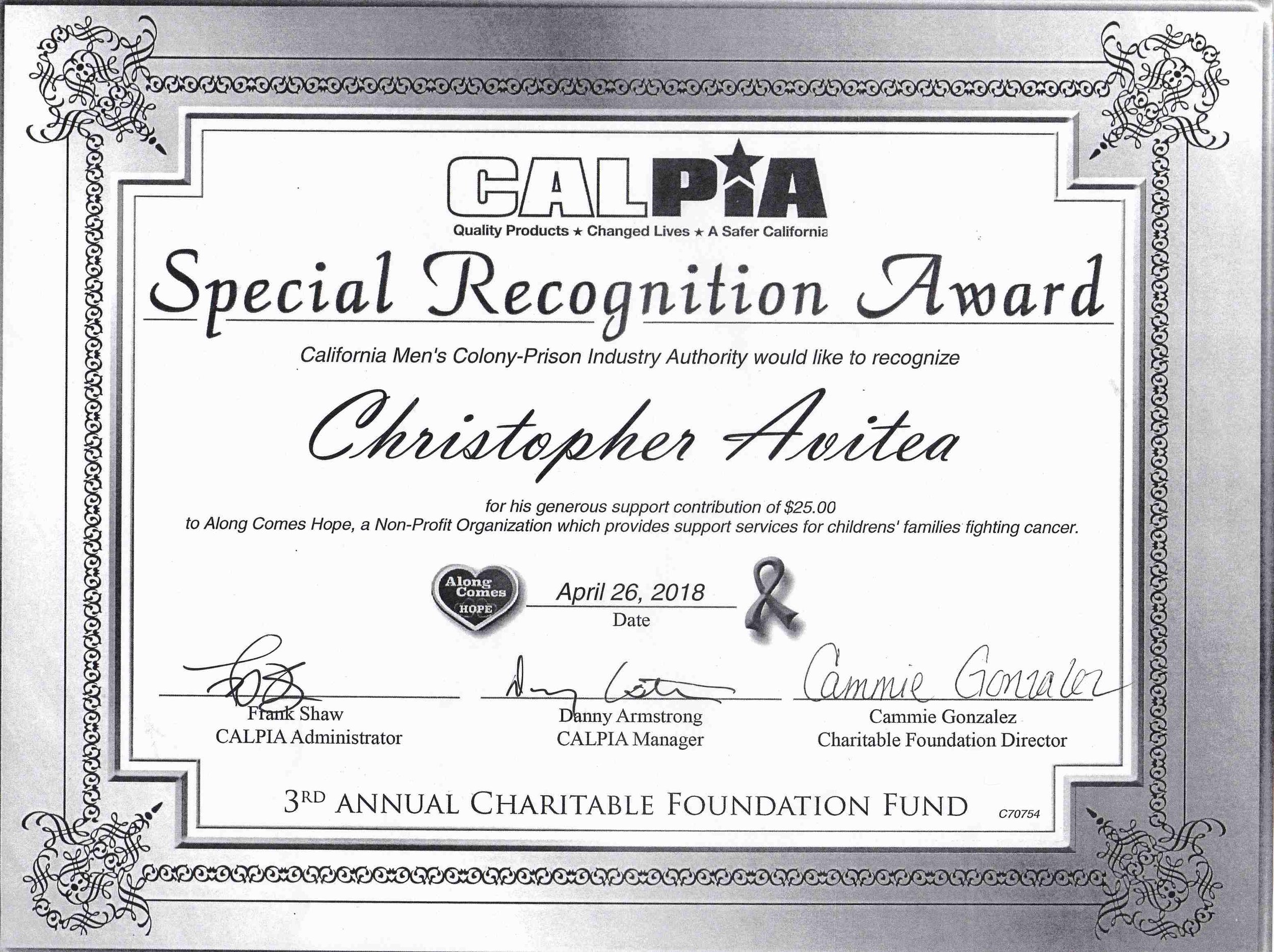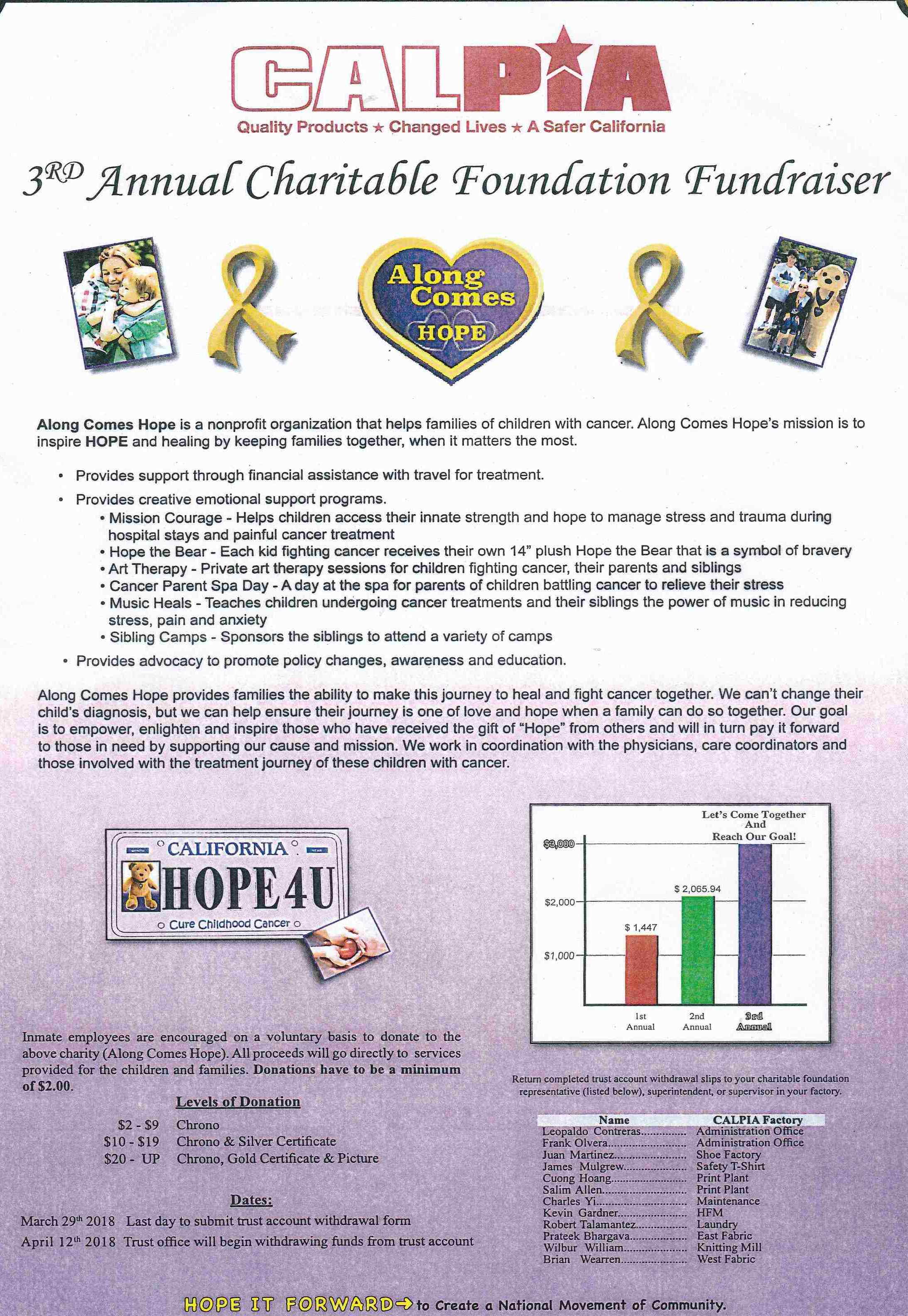 I'm bringing back the artwork of Christopher Avitea (CA) for you to view and enjoy. Not just because Chris keeps getting better and better at his craft, but because I am so proud and thrilled to see that aside from donating his generous time and art skills to P.A.T.H.'s on-going fundraising events…he's branched out to help other organizations, too… such as CALPIA who issued Chris a "Special Recognition Award". Well done and well deserved, Chris! KUDOS!
CALPIA (California Prison Industry), is a self-supporting, customer-focused business that provides productive work assignments for approximately 7,000 offenders within the California Department of Corrections and Rehabilitation (CDCR) institutions.
CALPIA's 3RD Annual Charitable Foundation Fundraiser specifically raised funds for ALONG COMES HOPE - a charitable foundation that helps families of children with cancer. Along Comes Hope's mission is to inspire HOPE and healing by keeping families together, when it matters the most.
Blessings,
Leslie, Director
Artwork by Christoper Avitea