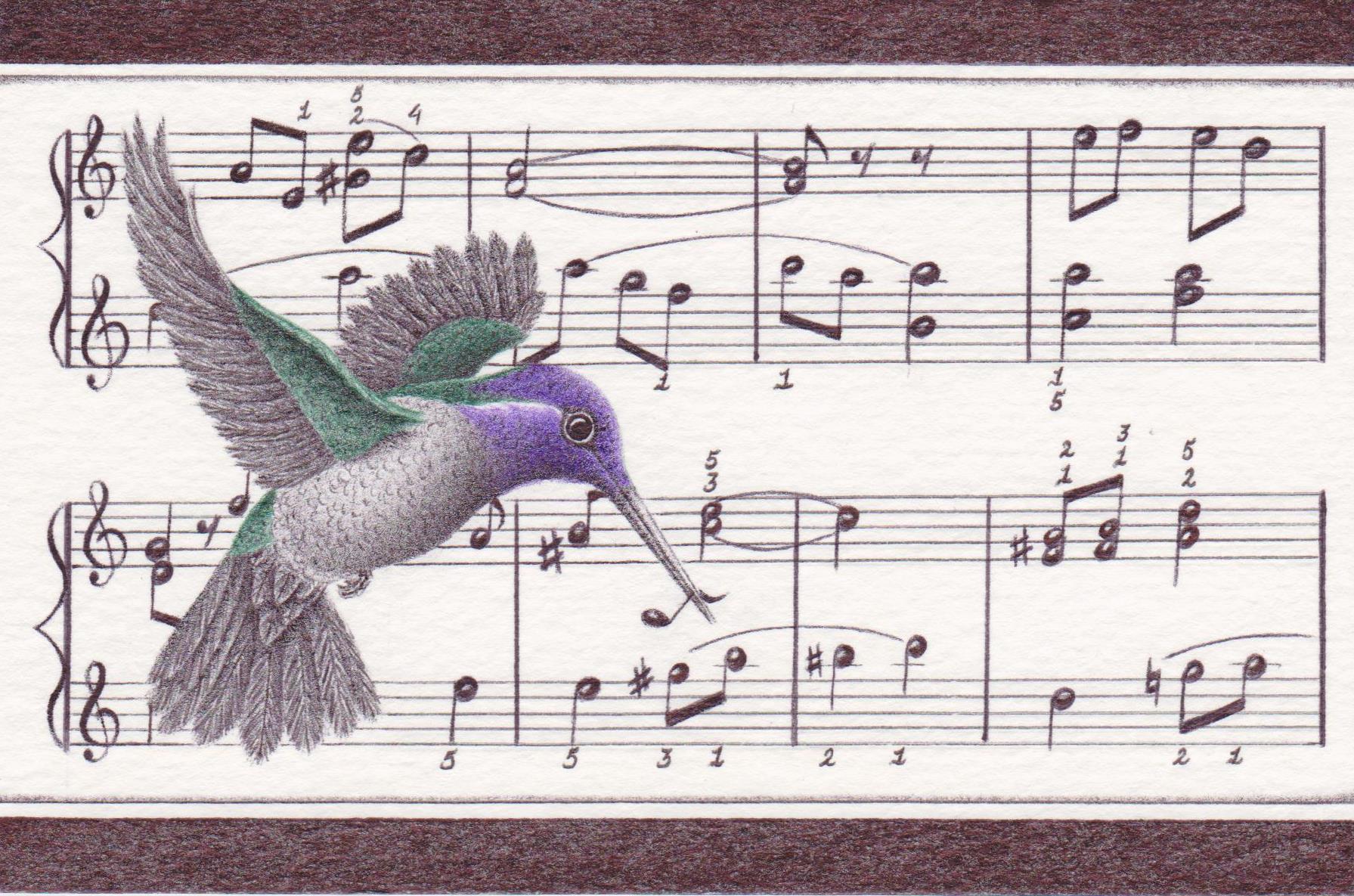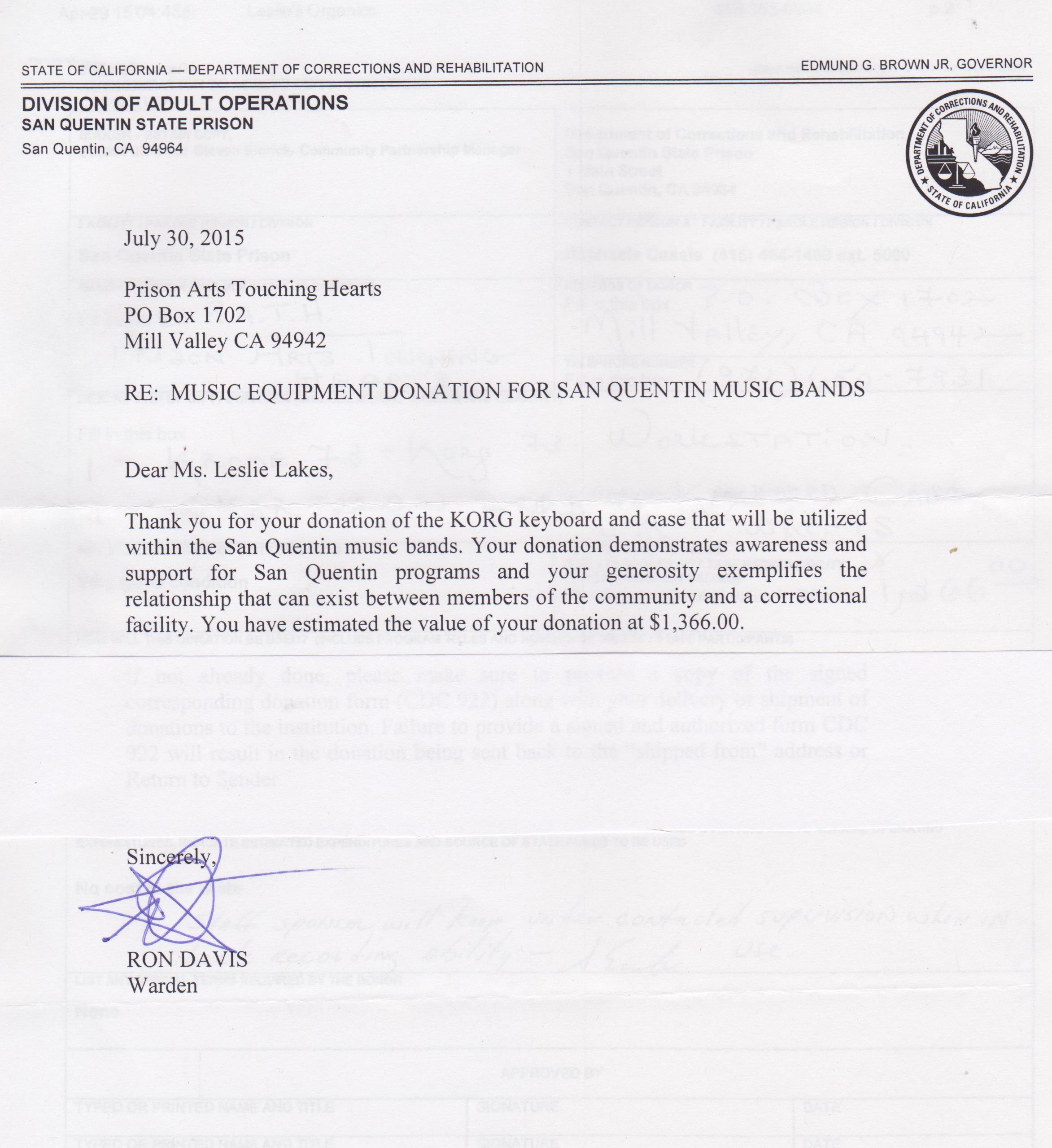 The *FLORA, FAUNA, MYTHOLOGICAL CREATURES, AND MORE! *fundraising exhibit that was up on display for two months - June and July - at both the Marin Humane Society in Novato and the Bank of Marin in Mill Valley, CA, was very well received by the viewing public. A bunch of art pieces were sold via Silent Auction to happy art buyers who not only received a beautiful piece of professionally framed, original artwork, but also felt glad to be doing something to help further the goals of P.A.T.H.
One piece in particular – a stunning detailed, colored pen drawing of a hummingbird against carefully hand-drawn music staff and notes, was created by incarcerated artist – Victor Garcia.
Speaking of music, P.A.T.H. is very happy to announce that *San Quentin State Prison* acknowledged by letter a donation made of brand new music equipment – a KORG Keyboard and Case – to be utilized within the San Quentin Music Department and bands. An instrumental (no pun intended) part of stimulating the creative process and arts within the prison system! See pics included.